Greg Blatt – How to Manage Politics In The Office
Greg Blatt, an experienced leader in several areas, has learned that negotiating the entire realm of politics in today's office can be both treacherous and tricky. It is especially true over the last few contentious years.
Blatt has worked for and led a number of significant companies. Blatt started his career as a legal associate in two firms, Grubman Indursky & Schindler PC and then Wachtell, Lipton, Rosen & Katz.
After an approximately four years in private practice Greg Blatt used his legal skills and served as an executive Vice President in General Counsel and Business for the prestigious Martha Stewart Living Omnimedia where he also served in other senior roles. Blatt moved to become Chief Executive Officer at IAC a consumer-oriented company composed of many entities such as Angi's. At the same time, he served as CEO of Match.com. As chairman and CEO of Match.com he also served in the same role for Tinder.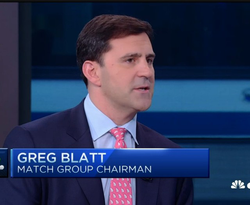 During these various leadership positions Greg Blatt also focused on his management style. He consistently spoke of keeping politics out of the workplace. During the past few decades as companies grew increasingly aware of the need for transparency more pressure has been placed to them to express corporate opinions.
It is naïve to assume that everyone will have the same opinion on any given subject.
It is also unreasonable to assume that the airing of these various takes on politics will help people come together in any way at all. It is equally true that your investors, customers and suppliers will all agree on one point of view. Therefore, if a company does choose to heave to social media and take a stand on a significant issue of the day, is it very unlikely that everyone following the company will agree with its stance. Blatt strongly believes that within a company individuals and leaders can all have personal views but the company itself should not express a single point of view. Visit this page for related information.
More about Greg Blatt on https://ceoworld.biz/2020/03/19/executive-spotlight-greg-blatt